Fiat 512 Torpedo
- 1927
— An imposing torpedo bodywork —
Model

An imposing car with a six-cylinder engine

History

A car built in 1927 with a nice patina

Production

A car that was massively exported at the time

Design

A great looking torpedo bodywork

Colour

A very elegant colour combination of two shades of grey with a thin blue border
Here is quite a rare sight and an unusual car! Yet this elegant torpedo bodywork powered by a six-cylinder engine deserves to be rediscovered. Its very elegant livery and its design, combined with a nice patina make this car quite endearing. It definitely has its place in concourses and rallies!
An imposing car that was massively exported
The Fiat 512 is a car produced by the Turin-based manufacturer between 1926 and 1928.
Built on the same mechanical base and chassis as the Fiat 510, it was available in several body styles: saloon, torpedo, city coupé and landaulet or limousine. This was actually the norm back in time to have that many different body styles and lengths.
An interesting fact, among the 2,535 units of this car that were made, a significant number of them were exported, mostly to Australia and the UK.
The interior is very classic with the steering wheel on the right and a wooden dashboard with counters in the centre.
A superb six-cylinder engine
The 3.5-litre in-line six-cylinder engine developed 46 horsepower and was capable of reaching 80 km/h. The 512 also benefited from advanced technology for its time, such as an optimised suspension system, four-wheel brakes and a four-speed manual gearbox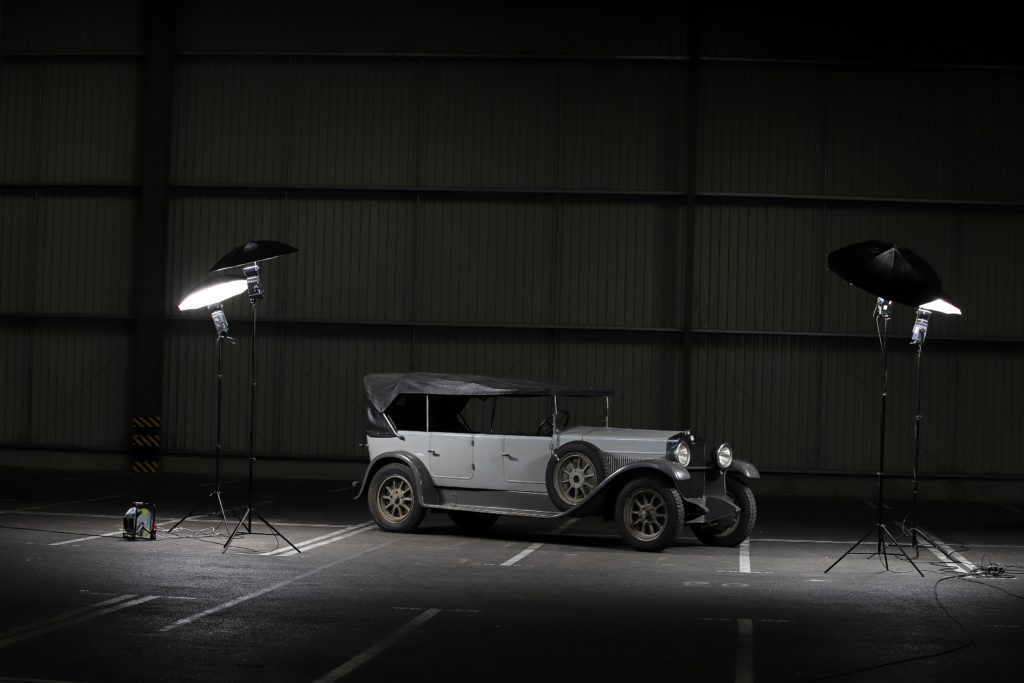 The Fiat 512 from the ANNA LISA collection
The torpedo in the collection was built in 1927. It underwent a complete restoration many years ago, probably in the late 1980s, and is now in good overall condition.
The very nice patina is very charming, all the more as the car's body wears a subtle and elegant two-tone livery. It oscillates between light and dark grey, which is enhanced by a subtle and elegant double sky blue fine border around the body. This colour combination is also repeated on the wheels.
Inside the car, the upholstery is made of a black and blue marbled leather imitation. The car is spacious, as two folding seats complement the front and back seats. Both fold down behind the front bench. The embossed dashboard is made of various types of wood with all the gauges present and in good condition.
The soft top is in satisfactory condition and could be used for outings in bad weather, and will be usefully complemented by the side-screens, probably installed in the late 1980s, but necessary in cold or wet weather.
Finally, the six cylinder Tipo 112 engine is powered by a Weber carburettor.