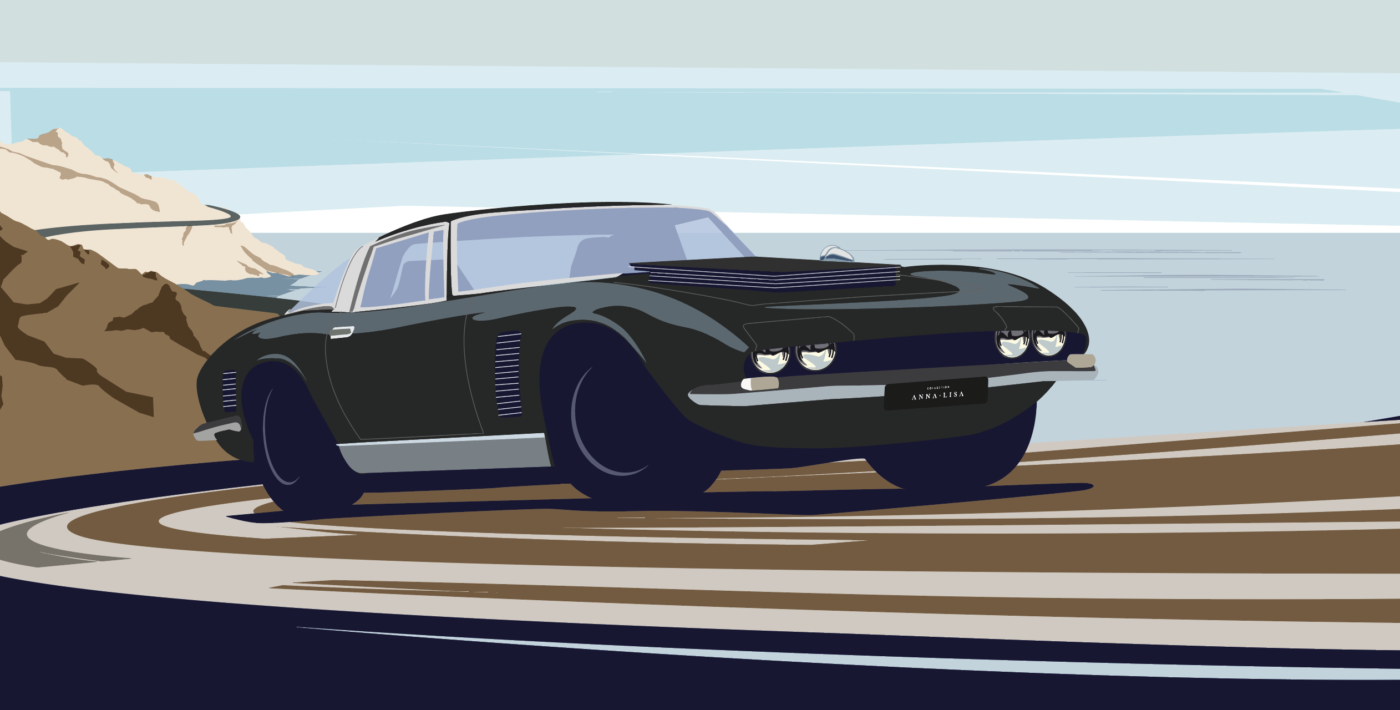 Gt Cars
The acronym "GT" has become part of everyday language. Indeed, the so-called "Gran Turismo" in Italian, "Grand Tourisme" in French or "Grand Tourer" in English has become a universal incarnation of what a highly desirable, fast and stylish car should be.
What is a GT? Fore and foremost , a fast and stylish car.
The GT label, which we first saw in the early fifties with the Lancia Aurelia B20 GT, stand for cars that have the following features: be sporty but not spartan – excluding de facto racing cars – have two-door only, a coupe body shape, welcome a minimum of two adults inside, have space for luggage and/or even golf clubs. Last, but not least, it is the entire better if the car has a strong stylistic identity.
If you ask anyone about an iconic GT, they would probably refer to a car with British, German or Italian genes. And should it be Italian, it would very probably be a Ferrari. And no one could blame this choice as Ferrari truly mastered the art of the GT.
The early Ferrari GTs actually had true racing genes inside and were simply called "GT Lusso" thanks to a slightly less sharp engine than the competition cars, a more refined leather interior, an ashtray and, for some of them, more space for luggage behind the seats. Later on, Ferrari decided to produce purely GT cars called 2+2, the +2 referring to the two auxiliary seats in the rear.
On top of comfort, power and speed, a true GT had to be incredibly stylish. Quite a few examples come immediately in mind, whether it is the Aston Martin DB5, the Maserati Ghibli or the Jaguar E-Type launched in 1961. With its long, flat bonnet, its distinctive architecture, the E-Type was an immediate hit. The legend says that Enzo Ferrari considered it to be "the most beautiful production car in the world". As the very first car to enter the permanent collections of the MOMA in New York (in its roadster version), it seems the art world quite agreed with him.
The USA: the natural habitat of most,GT cars.
The Fifties and Sixties eras have seen a series of new GT cars being unveiled under a steady rhythm. Indeed, nothing could refrain the appetite for these cars: they were seen as the ultimate status symbol, highways were built in large numbers and last, the economic growth guaranteed a high purchasing power.
All this was particularly true in the USA, by far the world's largest market for these cars. Max Hoffman, an Austrian based in New York and a very influential importer of Mercedes, Alfa Romeo, BMW or Porsche brands was so hungry for new GT cars to hit the US market that he convinced European brands to add these cars in their offering. He, for instance, managed to convince Mercedes Benz's HQ to develop, produce and sell the 300SL Gullwing and Roadster in the US. Both cars were an instant commercial success, not only in the US but elsewhere.
The GTs were also a source of pride both for the country producing them but also for car manufacturers. Mercedes's brand image improved dramatically thanks to the 300SL and it helped a lot the brand to sell its less sporty cars in the US and in Europe.
The GT's era symbolizes times of freedom, speed and carefree driving.
GT cars were mostly used for chic weekend gateways, whether it was about to cross France overnight for a drink at Senequier in Saint Tropez, as Roger Vadim and Jane Fonda did in their Ferrari 275 GTB, or to head to the local golf private club.
Quite a few GT cars were even sold with their matching set of suitcases, a trend popularized by Mercedes with its 300SL. A brand famous for this option is Ferrari: for most of its 80s cars, the owners could purchase an optional set of Schedoni luggage, which of course perfectly matched the boot shape. These sets are very valuable today in auctions.
The heyday of GTs was certainly the late 50s until the 70s, an era of freedom when one could drive at full speed towards glamorous seaside resorts.
The GT cars in our collection are not only a tribute to this free-spirited era, they are also a way to thank the talented engineers, importers and captains of industry who made these fantastic cars possible.