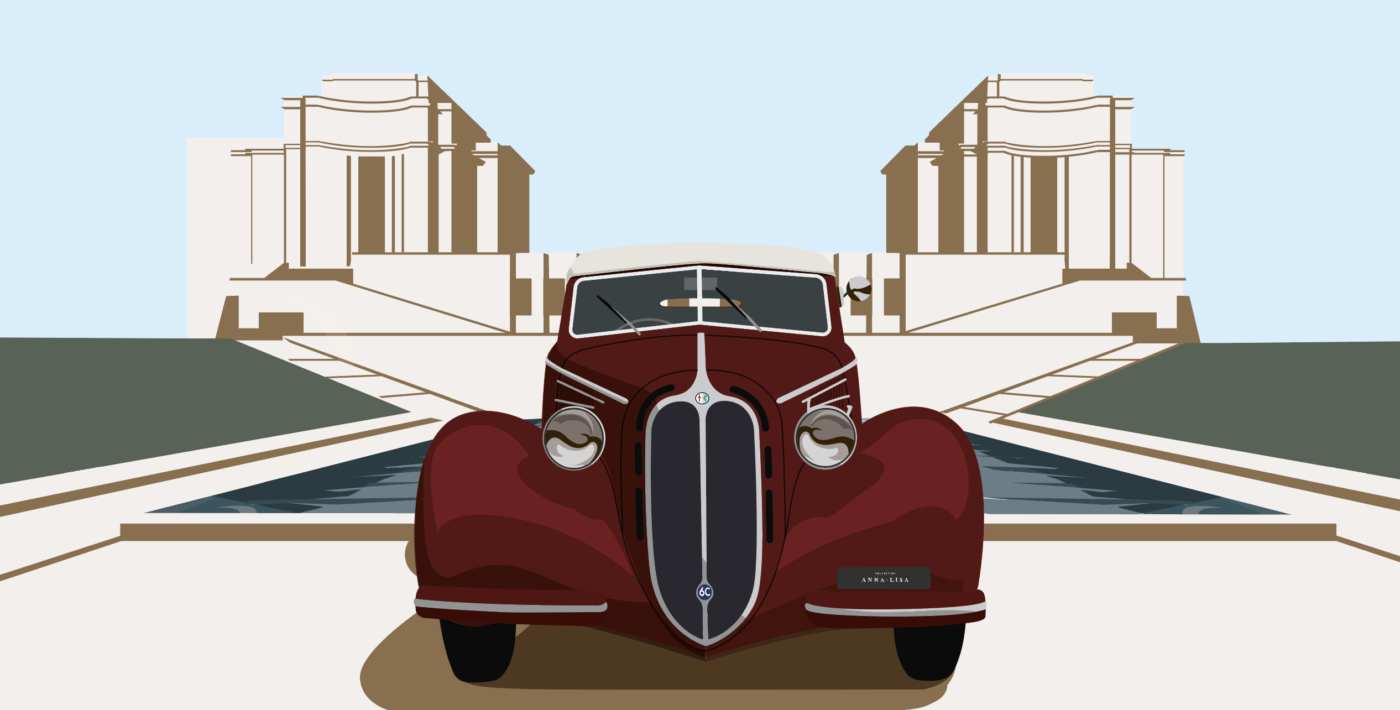 Pre War Cars
During the 20s and 30s, inventors, motorcar industrialists and racing competitors alike became famous well-established public figures. While some names have not survived over the years, others have become real industrial dynasties that still dominate the motoring industry today.
The 20s and 30s , an era of automotive audacity
The 20s and 30s can truly be considered as a golden age of automotive design thanks to its prestigious coachbuilders. Most of these cars were dedicated to the elite who would use them on ceremonial occasions, or for some fast driving. Whatever the function, these cars were produced in small numbers and mostly made to order. This unique aesthetic and technological heritage is today praised and rewarded in the World's greatest concourses.
But the 20s and 30s were not all an era of automotive grandeur, as it also saw an increased democratization of the usage of cars. Such trend was mostly due to technical innovations that made the cars easier to drive, more reliable and safer, but also to the vision of industrialists who dedicated themselves to produce and sell cheaper cars to a larger audience. Last but not least, governments also invested in public infrastructures tailored to welcome increased road traffic.
The ANNA LISA Art On Wheels collection includes a number of remarkable pre-war cars, some French, others from the UK or the US and, of course, some from Italy. All are a great testimony of this era of innovation.
Italy , one of the birthplaces of fine automobiles
Our collection has a strong Italian influence with numerous cars from brands that have crossed the century, including Fiat, Alfa Romeo or Lancia.
As an example, our collection includes several Alfa Romeo 6Cs, one pre-war, the others post-war, all of them belong to the same extraordinary line of cars born in the 1920s.
These cars are representative of what beautiful cars stood for in this time. They were made to order by the greatest coachbuilders, including Pininfarina, Touring, Stabilimenti Farina or Zagato. While some were dedicated to racing, most were reserved for what could be described as grand touring.
The ANNA LISA Art On Wheels collection also includes very rare pre-war Lancia cars. The brand was then known for its technological innovation and refinement, a legacy that would last after the war.
Lastly, our collection would hardly be complete without Fiat cars. Contrary to other brands which mostly tackled the high end market, Fiat took a different and interesting path to produce compact and popular cars such as the 508 Balilla, which also gave birth to competition variants such as the 508 Balilla Sport, Spider or the sublime and rare CS Berlinetta MM, all seen in Mille Miglia race.
The US Way of Life: automobile is king
The ANNA LISA Art On Wheels collection includes several significant cars from another great automotive country, the United States. Signed by great American names such as Cord, these cars are still very much alive in our imagination thanks to Hollywood. These cars are still seen as one of the greatest symbols of the American Way of Life from that era.