500 Ferrari against cancer 2022: see you on June 3rd…
After an exceptional 2021 edition, gathering thousands of spectators and exceptional cars on the Val de Vienne circuit, we naturally wanted, this year again, to support and participate in this 28th edition full of promise… With a car from the ANNA LISA Art On Wheels Collection, which will be unveiled for the first time… and which you will recognise here drawn by our talented partner Laurent Picard.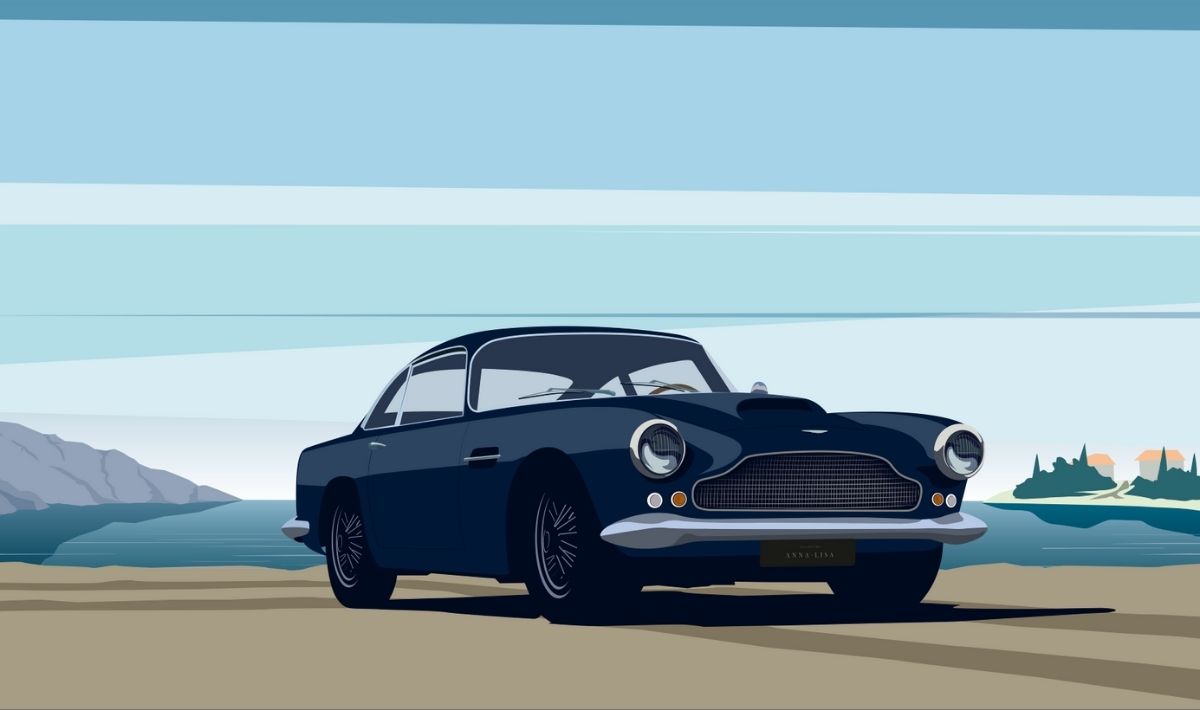 Hello Aston Martin DB4 !
This wonderful English Aston Martin DB4, never shown to the public before, will be our new pride and joy at the exhibition and concours d'élégance, after the great moments spent last year with our Ferrari F40, our Ferrari 212 Inter, our Alfa Romeo 6C 2500 and the Jaguar XJ220.
We can't wait to present it to you in detail, all the information will of course follow on the website!
In the meantime, a little taste with some pictures stolen during its first runs…
Charity auction: a work signed by Rémi Dargegen to be sold
In partnership with Rémi Dargegen, we produced a series of exclusive photos of the Ferrari F40, which were exhibited at a dedicated celebration day. Today, we have decided to offer one of these printed, framed works of art, signed by Rémi Dargegen, in a 1/5 edition, for the charity sale that will be held during the Ferrari 500 against cancer. An opportunity to take home a piece of the legend.