Great success for Aguttes's Paris auction !
The Paris auction organised on the 12th of December by Aguttes kept all its promises, as both the public exhibition was a real success and bids from all over the world were strong and sustained. This shows once again that the love for our automotive heritage has not wavered and knows no age or borders.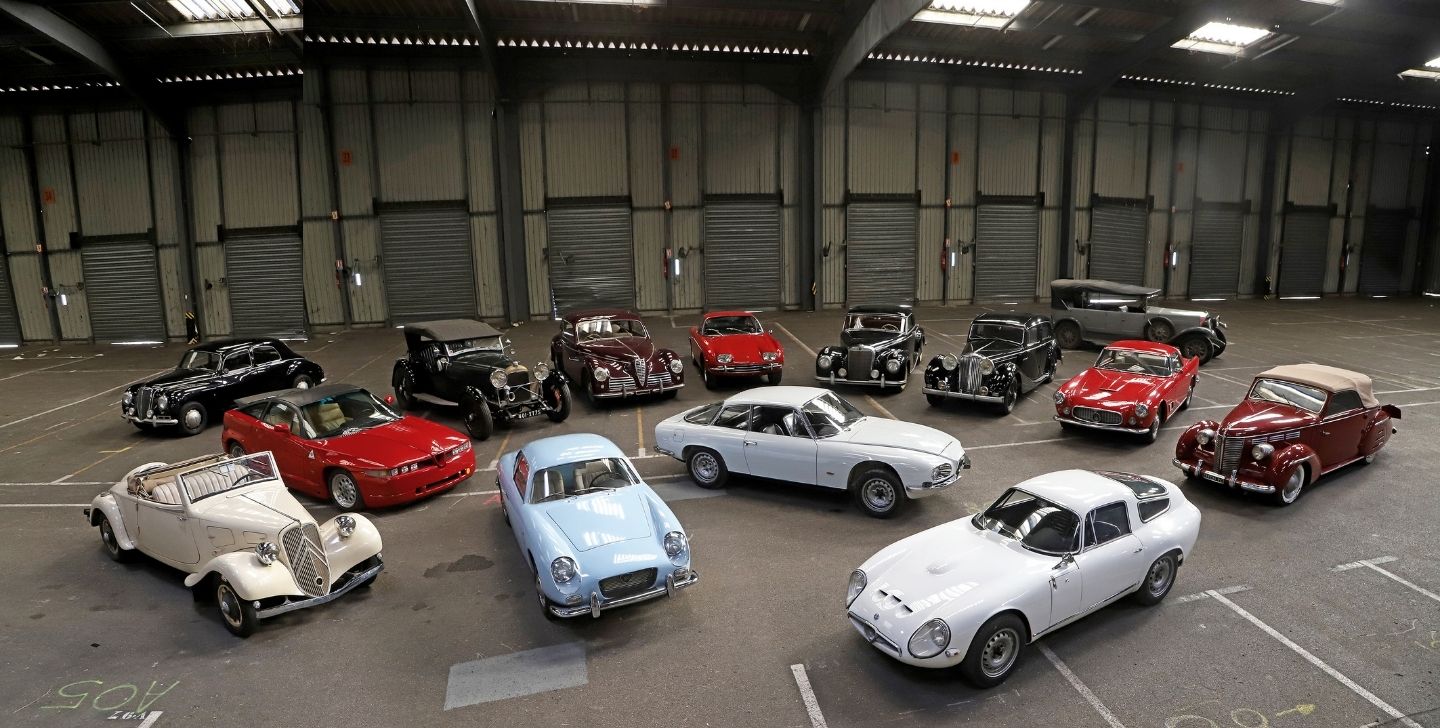 We are proud to have passed on our passion to enthusiasts from all over the world. Thus, the
Lancia Appia GTE
, bodied by Zagato, sold new in the USA by the importer Max Hoffman and then stored for many years in Italy and France, continues its world tour as it is about to head to… Australia!
Several cars, pre-war or bodied by Zagato, are going to the Czech Republic, others to a significant Spanish collection.The
Mercedes 300S
as well as the small
Le Zèbre,
the oldest car of the sale, are going to Dutch enthusiasts. Finally, we are happy to know that several remarkable Fiat cars, notably the
1500 B bodied by Balbo,
are returning to Italy.
Bids were very strong for some of the leading models, such as the
Bentley 4 1/4 bodied by Mulliner
with its prestigious past, and for the GTs, led by the
Maserati Bora
and
Lamborghini 400 GT
, which are about to be fully restored. As for the star of the sale, the
Alfa Romeo TZ
, which we had just put back on the road in Italy, it remains in France. Confirmed as being "
matching numbers
" and never molested, the car with its original engine, gearbox, chassis and bodywork is going to a knowleadgable enthusiast.
At the end of the auction, Patrick Duvarry declared:
«  In a desire to refocus our collection and to pass on to other enthusiasts these superb automobiles that we have brought out from a long period of oblivion, we are very pleased with the popular success of this sale with a large influx of visitors of all generations to the public exhibition. As for the results, they confirm the interest in this unique heritage of the 20th century that is the beautiful automobile. Finally, we are very happy with our partnership with Aguttes, whose passionate and enthusiastic team has been able to put forward the values that drive us. This community of values is essential for us. »
Gautier Rossignol, the head of the Aguttes On Wheels Department stated:
«  The cars of the ANNA LISA Art On Wheels collection will be back on the road soon! A testimony and tribute to the greatest engineers, designers and captains of industry, this collection of sleeping beauties has been pampered and safeguarded by Patrick Duvarry. The bidders, who came from all over the world, since half of the cars leave France, or even Europe, fought valiantly in the auction room, on the phone or online, to win the cars that made them dream so much. They were not mistaken… A beautiful mark of recognition to all that this collection represents. Without the confidence of Patrick Duvarry and his team, Aguttes on Wheels could not claim such results. I sincerely thank them as well as my entire team, who invest themselves daily to defend their interests. »